Yoga retreats, workshops & trainings are essential for those wishing to deepen their knowledge and experience of yoga. Tami offers annual retreats and workshops both locally and internationally and co directs Synergy Yoga's Teacher Training www.synergyyogaschool.com
Cost from £650
A retreat at New Year is the perfect time to reflect on where we've just come from and to set intentions on where we are going. Transitioning from one year to the next is an opportunity to honor and express gratitude for all that is beautiful in our lives, as well as to acknowledge what we need to release and let go of. In surrendering that which does not serve us, we create a spaciousness and openness to that which we want to invite in and embrace in our lives.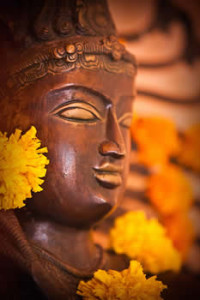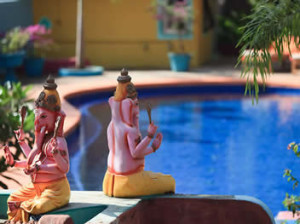 Goa is known for warm, sunny days, laid-back beaches and colourful markets. In Goa we feel the spirit and vibrancy of India. This energy supports us to move deeply into our yoga practice and ultimately into ourselves. Each morning we will begin with an active yet meditative Hatha flow yoga practice. Tami will guide you through fluid, well – rounded classes that are strength building yet soft. Through physical postures, breath work, meditation and philosophy you will be supported to expand inner awareness and connect with the peace and light within.
After morning yoga, there will be time to swim in the pool or stroll the nearby white sand beaches, have a massage or simply read and relax. There will be several optional activities to choose from during the week, for those interested in seeing the many special sights of Goa. We will have one yoga free afternoon to enjoy an optional trip to the wonderful Anjuna market.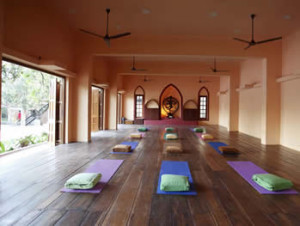 In the late afternoon, we'll meet again for a session dedicated to nourishing yourself through a gentle practice including restorative postures, breath work and meditation. We will have lectures, consultations and Ayurvedic practices for Yoga and Ayurveda retreat Dec 23 – 30
On New Year's Eve, we'll gather in the evening for a very beautiful session which will include activities in setting our intentions and welcoming the new year.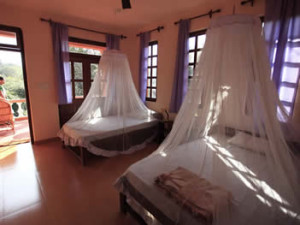 Situated in the small village of Verla Canca, Satsanga Retreat is a home-away-from home and once you enter the gate, you may never want to leave! The colorful center has beautiful gardens, an 18-metre swimming pool and many cosy places to relax and rest solo, as well as to gather with others. Decorated with flowers and details at every turn, you will be nourished by all of the special touches, as well as the care provided by the lovely Satsanga staff and the wonderful food. The yoga shalas have beautiful hardwood floors and all of the props you will need for your practice.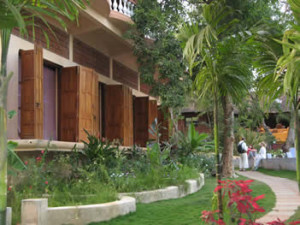 The rooms at Satsanga are warmly furnished and all have spacious en suite bathrooms with solar hot water. All rooms have ceiling fans and all beds have mosquito nets. Purified and filtered water is available in the guest rooms. Both private and shared accommodations are available and rooms are cleaned daily. We are blessed to have Satsanga's beautiful kitchen staff preparing delicious and healthy meals for us. Our meals are lovingly prepared and a creative delight of Ayurvedic, Indian and vegetarian food. The food is nourishing and healing, fully supporting you during your stay and yoga practices. All meals are vegetarian and served buffet-style.
Cost:
Per person for a shared room is £650 for 7 nights *(Ayurveda retreat: All rooms are shared £675 for 7 nights)
Per person for a private room is £800 for 7 nights (limited availability)
Includes:
The choice of private or shared accommodation
Two yoga classes daily*
(*except the first day, last day and Anjuna market day – on these days there will be just one class)
Three delicious meals per day
An excursion to the vibrant Anjuna market, famous for it's Indian-made handicrafts, clothing and jewelry
For more information and to register:
Email: admin@yogaonashoestring.com
Telephone: +44(0)20 7733 2996
With Tami Hafzalla & Jodi Boone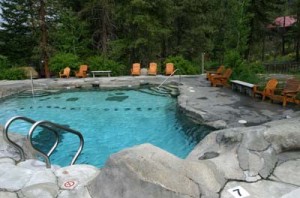 This spring, join us in Leavenworth at the beautiful Sleeping Lady Retreat Center. Nestled in the Cascade Mountains, Sleeping Lady offers an exquisite setting for a weekend away to practice yoga. Known for it's incredible ammenities, Sleeping Lady has a heated stone swimming pool, day spa, award-winning cuisine, walking trails and organic gardens. Sleeping Lady truly offers sustainable and mindful luxury.
During the weekend, you'll practice yoga in the fresh mountain air, sleep in a cozy cabin and have plenty of free time to enjoy the natural beauty and ammenities of Sleeping Lady. As always, our retreats are centered around nurturing you.
The retreat begins at 4 pm on Friday, and ends at 1:00 pm on Sunday, just after lunch. We recommend registering early for this retreat to ensure your space.
Costs:
Private Cabin: $825 (price for one person)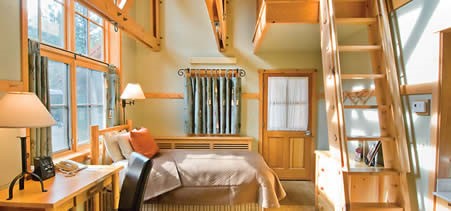 Shared Cabin with one other: $725 (price for each person sharing the cabin)
Shared Cabin with two others: $625 (price for each person sharing the cabin)
Inclusions:
Accomodation
4 Yoga sessions
All meals, beginning with dinner on Friday and ending with lunch on Sunday.
To Register:
Please mail your check to Jodi Boone @ 117 E. Louisa St, #351 – Seattle, WA 98102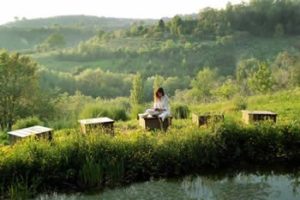 In Sabina, an elegant and breathtaking retreat center in the heart of the Sabine Hills, offers spectacular views and a magical setting. Less than an hour north of Rome near Umbria, In Sabina lies in the midst of the untouched Italian country side.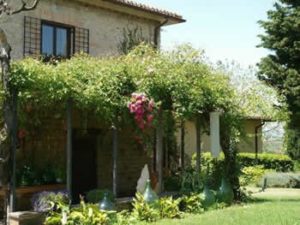 The property is peaceful and rustic, offering a haven for spiritual practice, relaxation and rejuvenation. The retreat center's grounds are lush and abundant with lovely gardens, a pond, a natural spring and swimming pool. The perfect location for stunning sunsets and nature walks.
The yoga practice will be held outdoors on the magnificent wooden yoga platform overlooking the lush valley or in the serene and tranquil indoor yoga space with views over the hills and vales.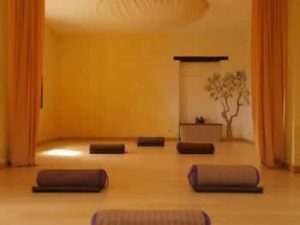 The morning class will gently open the body and attune the mind to the breath, moving and building into a flowing and dynamic sequence. The group will meet again in the late afternoon for a more gentle and restorative class. The holiday is suitable for all levels of ability.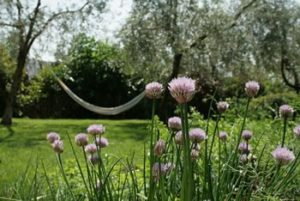 Three delicious Italian/vegetarian meals will be served daily. On one evening, there will be dinner out at a local restaurant. Also, an optional day-trip excursion to Umbria will be available for those who would like to explore the culturally rich hill town of Orvieto (on this day there will be no afternoon yoga practice).
One could quite easily while away a week of deep rest and rujuvenation here. Relaxing by the swimming pool, having a massage treatment with an excellent therapist, finding a quiet secluded spot with a good book or taking a walk in the stunning natural surroundings. There are nice walks from the house and even better ones just a short drive away.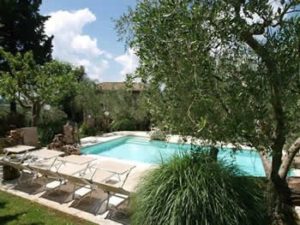 The area is rich in sites of historic and natural beauty. Only 10 minutes away, the charming medieval hilltop village of Casperia is a favorite haunt for In Sabina groups for dinner out on a Friday evening.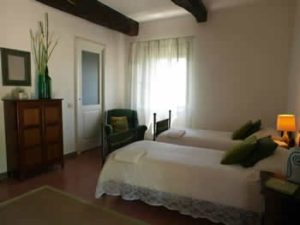 An optional day trip to the culturally rich hill town of Orvieto, just an hour away, is also offered during the week.
The exquisitely restored 17th century stone buildings have been converted into accommodation and overlook a panorama of olive groves and fruit trees. The rooms are designed in a simple, natural style, with a combination of new and antique furnishings. Four of the bedrooms are ensuite, the other rooms share a bathroom between two rooms.
All accommodation is shared between two or three people with very limited availability for single occupancy.
Single yurt accommodation is also available. There are 3 yurts close to the pool area with an outdoor shower and shared bathroom facility.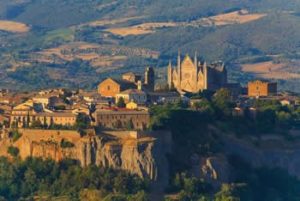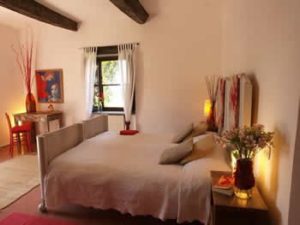 Cost per person:
Double or twin room shared bathroom £765 pp
Double, twin or triple room ensuite bathroom £815 pp
Please note that there is a single person supplement of £200 per person for a single room and very limited availability
Single Yurt outdoor shower and shared bathroom £745 pp
Includes:
Accommodation
Three delicious meals each day apart from dinner out at a local restaurant one evening
2 daily meditation and yoga classes (apart from one yoga free afternoon)
Not included:
Airport transfers
Dinner out at a local restaurant one evening
Optional day-trip and other excursions
Massage treatments
For more information and to register:
Email: admin@yogaonashoestring.com
Telephone: +44(0)20 7733 2996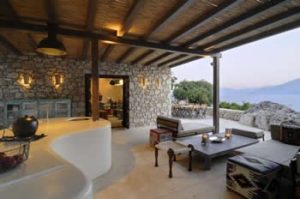 Referred to as "Among the most beautiful yoga retreat centres in Europe," Ithaca combines elegance with natural beauty. Ithaca is located on the Island of Ithaca, which lies between the mainland of Greece and Kefalonia. This small island charms visitors with its lush greenery, pristine beaches and uniquely peaceful energy.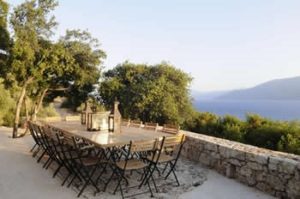 Respectfully built into the hillside with panoramic views of the Ionian Sea, Ithaca is an idyllic place for spiritual renewal. The retreat's stunning architecture creates seamless indoor/outdoor living for dining, bathing on sun-drenched terraces and relaxing in shady, quiet spots. This gives guests space to enjoy personal time, as well as the opportunity to connect with others and with nature.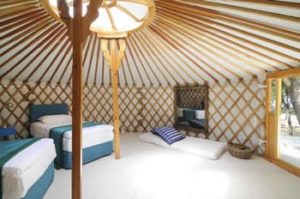 In the mornings, we will practice outdoors on the wooden yoga platform overlooking the sea. We'll begin with meditation, and then move into an active practice, appropriate for all levels of practitioners.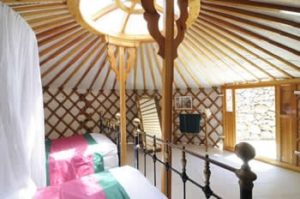 The late-afternoon session will be a combination of yin and restorative yoga, as well as an exploration of alignment and deepening postures.
In between the morning and afternoon yoga sessions, we will have daily walks to one of three beautiful beaches, all just 5-minutes away by foot. Spend your time swimming in the sea, sunbathing or taking a personal excursion to Kioni or Vathy, one of the picturesque Island villages for shopping and cafes. There is also the opportunity for a guided island hike or you can simply relax at Ithaca – read, nap, receive a massage, etc.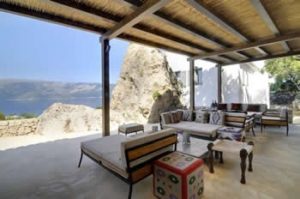 Food at Ithaca is fresh, delicious and made only from local produce. All vegetables are organic and sourced from the best of what the Islands of Ithaca and neighboring Kefalonia have to offer. Plentiful, home-cooked menus blend traditional Greek cuisine with a contemporary style. All meals are vegetarian.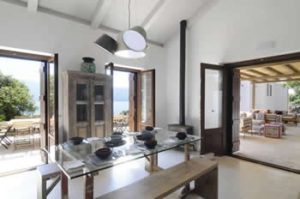 Ithaca offers lovely accommodation, decorated with furnishings from Rajasthan, India, as well as Greece. There are two styles of rooms: Bedrooms and Mongolian Yurts. Bedrooms are located in the main house, each room has its own private bathroom, air-conditioning, mosquito nets and sea views. Bedrooms sleep one or two people. Mongolian Yurts are set on platforms, high among the rocks and trees, with sea views. The Yurts are light and airy, and each bed has a mosquito net. Guests staying in the yurts share a bathroom, which has been carved into the rocks, with a sea grass roof. Yurts can sleep one to four people.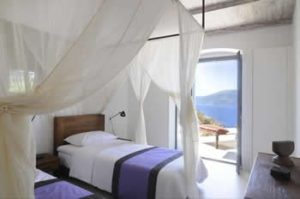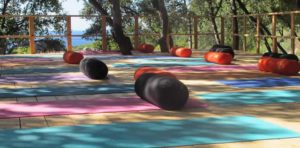 Cost:
Double or twin bedroom with en suite bathroom: £820 per person
Single occupancy bedroom with en suite bathroom: £1250
Twin yurt with shared bathroom:£720 per person
Single occupancy yurt with shared bathroom: £920
Dorm yurt with shared bathroom (sharing with up to 3 others): £650 per person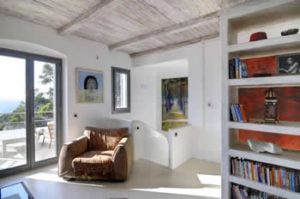 Includes:
Accommodation
Three vegetarian meals per day
Two yoga sessions on most days; the exceptions are on our first and last days, as well as on Wednesday, when we take one class and the rest of the day is free to take an excursion and explore the island if you wish.
Return taxi and boat transfers from Kefalonia airport to Ithaca on Ithaca are included if you arrive by 12 midday on 5 August and depart at a similar time on 12 August. Later arrivals will need to cover their own transfer costs of approx €90 split between up to 4 people each way.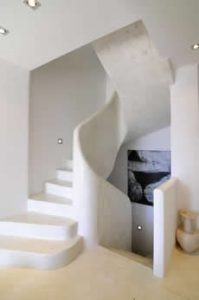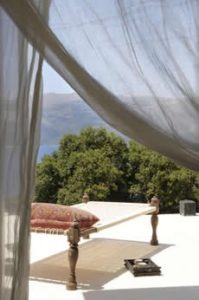 If you are unable to arrive in time for the free group transfer, arrival into Kefalonia the day before could be a good alternative and we are happy to help you find accommodation close to the airport for one night.
Not included:
Flights to Kefalonia
Optional day trips to nearby villages or other excursions
Massage or other treatments
For more information and to register:
Email: admin@yogaonashoestring.com
Telephone: +44(0)20 7733 2996  
With Tami Hafzalla & Jodi Boone
Join us at the lovely Whidbey Institute. We are so happy to be returning to the exquisite Whidbey Institute. Over the weekend Tami and Jodi will create a nourishing environment in which you can unfold. We will practice Asana, Meditation, and Pranayama and have special presentations and discussions. Please join us for a very meaningful weekend.
* Please register soon to save your space – room availability is limited.
Request More Infomation